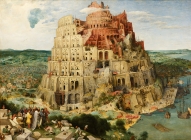 Could the language barrier actually fall within the next 10 years?
Mar 28, 2016 10:47 am UTC| Insights & Views
Wouldnt it be wonderful to travel to a foreign country without having to worry about the nuisance of communicating in a different language? In a recent Wall Street Journal article, technology policy expert Alec Ross...