A token sale: Christie's to auction its first blockchain-backed digital-only artwork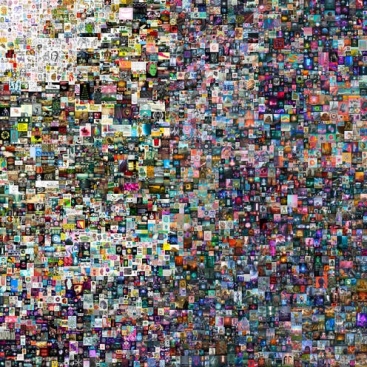 Since May 2007, US-based digital artist Mike Winkelmann (who goes by the name Beeple) has posted a new artwork online every day. He posted the 5,000th one in January, and has now packaged them into an enormous digital...
Netflix investing $500 million to make South Korean content
08:55 AM| Business

Netflix placing $500 million investment in S. Korea
S. Korea posts 3.71 million-ton fisheries output in 2020 to hit 4-year low
00:01 AM| Economy

South Koreas fisheries posted a 3.71 million-ton output last year, down 3.8 percent from 2019 and marking the smallest since 2016, largely to sluggish aquaculture production and a fall in consumption. The output was...
Facebook is investing $1 billion in the news industry as Australia passes media bargaining code
07:41 AM| Business

Facebook pledges $1 billion to support the news industry after Australia run-in
Foxconn, Fisker collaborate to make the world's most sustainable EVs
07:05 AM| Business

Foxconn and Fisker sign a deal to build electric cars
eBay Korea: Kakao and MBK Partners eyeing the acquisition of the e-commerce company
07:00 AM| Business

eBay Korea may be sold to MBK Partners or Kakao
Economy

Politics

Science

Technology