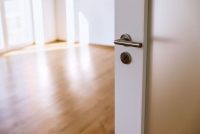 $1 billion per year (or less) could halve rental housing stress
Nov 02, 2020 09:14 am UTC| Real Estate
COVID has shown us whats possible when it comes to alleviating poverty. For six months JobSeeker payments were doubled and then maintained at a level 50% above normal. When the bonus finishes at year end it is likely...
When falling home ownership and ageing baby boomers collide
Sep 25, 2018 10:10 am UTC| Insights & Views Real Estate
Until now, the majority of older people in Australia have achieved the goal of owning their own home outright. Hence, policymakers have typically shown little concern about the size and budget costs of rental housing...