The metaverse isn't here yet, but it already has a long history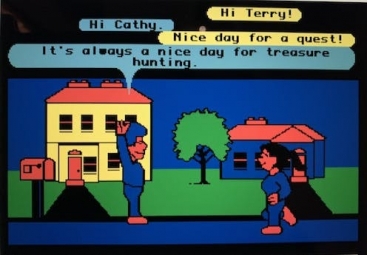 Natties metaverse romance began with anonymous texting. At first C would admit only to living in a nearby town. Nattie eventually learned Clem was a man with a solitary office job like hers. For Nattie lived, as it were,...
US: House passes Inflation Reduction Act, to be signed into law
09:21 AM| Politics

House Democrats unanimously passed the Inflation Reduction Act, marking another legislative achievement under the Biden administration.
Samsung's heir Lee Jae Yong granted special pardon to help revive the South Korean economy

Lee Jae Yong is expected to be promoted as Samsung's chairman and speed up investments to help invigorate the economy.
McDonald's announces the reopening of its stores in Ukraine

McDonald's is returning to Ukraine after shutting down six months ago due to the Russian invasion.
Disney+ raises subscription fees, to launch ad-supported option for lower rates

Disney Plus is introducing a subscription plan with ads for customers who want to pay under $9.
Economy

Politics

Science

Technology