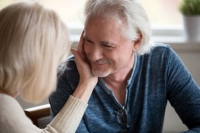 What's behind the belief in a soulmate?
May 20, 2019 22:34 pm UTC| Life
The United States appears to be in a romantic slump. Marriage rates have plummeted over the last decade. And compared to previous generations, young single people today are perhaps spending more time on social media than...