What can the New Urban Agenda and Sustainable Development Goals do for cities?
Apr 17, 2017 01:31 am UTC| Insights & Views Economy
Our cities are increasingly beset by a lack of affordable housing, inequality, lagging infrastructure the list goes on. To the rescue, we now have the New Urban Agenda and the Sustainable Development Goals (SDGs). But...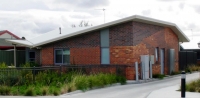 Sustainable housing's expensive, right? Not when you look at the whole equation
Aug 26, 2016 09:16 am UTC| Insights & Views Real Estate
Low-energy or zero-energy housing is international best practice, but is still considered costly. Part of the problem is that studies of housing standards typically use only cost-benefit analysis to assess their value, and...