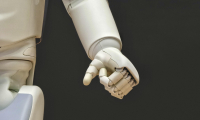 NZ's political leaders are ignoring the mounting threats from AI – and that's putting everyone at risk
Oct 06, 2023 02:46 am UTC| Technology
As the 2023 election campaign enters its final days, there is an elephant in the room that politicians seem keen to ignore: the rise of Artificial Intelligence (AI) and what it will mean for New Zealands economy, politics...
We built an algorithm that predicts the length of court sentences – could AI play a role in the justice system?
Nov 30, 2022 07:28 am UTC| Insights & Views
The rapid development of artificial intelligence (AI) has led to its deployment in courtrooms overseas. In China, robot judges decide on small claim cases, while in some Malaysian courts, AI has been used to recommend...