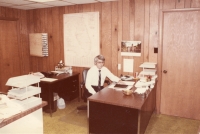 How market forces and weakened institutions are keeping our wages low
Sep 08, 2017 07:42 am UTC| Insights & Views Economy
Within the political class there is a low level moral panic about low wages growth. The irony is that those lamenting this situation are simply witnessing the ultimate outcome of policies they have long advocated. While...
More low-paid work is part of the problem, not the solution
Mar 31, 2017 04:19 am UTC| Insights & Views Economy
Employer organisations such as the Australian Retailers Association, supported by the federal government, have recently argued that wages for Australias lowest-paid workers should be increased by less than inflation. This...