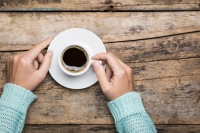 Could drinking 6 cups of coffee a day shrink your brain and increase dementia risk?
Aug 06, 2021 10:22 am UTC| Health
Coffee is one of the most popular beverages worldwide. Many of us enjoy a cup in the morning to prime us for the day ahead, or reach for a cup later in the day to avert that mid-afternoon slump. But you may have seen...