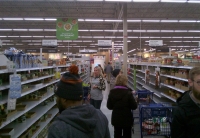 Hoarding, stockpiling, panic buying: What's normal behavior in an abnormal time?
Nov 18, 2020 03:41 am UTC| Life
Symptoms of depression, anxiety and obsessive compulsive disorders have emerged or worsened for many during the pandemic. This is no surprise to clinicians and scientists, who have been increasing worldwide access to...