Why Johnson & Johnson throwing out 15 million COVID-19 vaccine doses shouldn't scare you
Apr 04, 2021 09:33 am UTC| Business
Human errors at a manufacturing plant forced Johnson Johnson to throw out 15 million doses of its COVID-19 vaccine enough to vaccinate 7% of the U.S. adult population. The New York Times, which first reported the loss...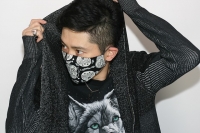 What US medical supply chain can learn from the fashion industry
Jul 14, 2020 08:29 am UTC| Business
The shortage of crucial medical supplies, especially personal protective equipment, has crippled the United States ability to quell the COVID-19 pandemic. At least 54,000 nursing home residents and workers have died...