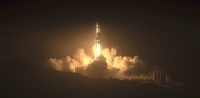 Anti-satellite weapons: the US has sworn off tests, and Australia should follow suit
Apr 23, 2022 08:11 am UTC| Politics
When United States Vice-President Kamala Harris was at the Vandenberg Space Force Base in California earlier this week she said the US would not conduct tests of destructive, direct ascent anti-satellite missiles. This...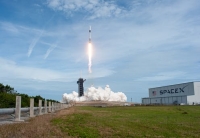 SpaceX's historic launch gives Australia's booming space industry more room to fly
Jun 03, 2020 15:00 pm UTC| Technology
At the weekend, Elon Musks commercial giant SpaceX launched two NASA astronauts in a spacecraft named Crew Dragon which, from the inside, looked like a souped-up Tesla. The Falcon 9 rocket launched the spacecraft,...