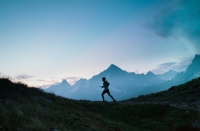 New Year's resolutions – if the future is preordained can we really change?
Jan 03, 2022 12:04 pm UTC| Life
Many of us set ourselves New Years resolutions hoping to form better habits. Some of us might want to be more environmentally friendly. Others want to eat better, stop smoking or, if youre like me, start running more...