Five ways online university learning can be better than face-to-face teaching
May 29, 2020 14:16 pm UTC| Life
The University of Cambridge has announced that all lectures will be offered online for the academic year beginning in October 2020. Other UK universities are expected to adopt similar policies, adopting a format which...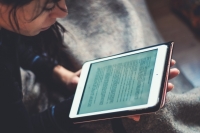 Coronavirus: universities are shifting classes online - but it's not as easy as it sounds
Mar 10, 2020 05:35 am UTC| Insights & Views Life
In response to the novel coronavirus, many South Korean universities have moved their teaching online. Students are still provided with the required number of class hours but without face-to-face contact with...