What Homer's 'Odyssey' can teach us about reentering the world after a year of isolation
Apr 23, 2021 12:04 pm UTC| Life
In the ancient Greek epic The Odyssey, Homers hero, Odysseus, describes the wild land of the Cyclops as a place where people dont gather together in public, where each person makes decisions for their own family and care...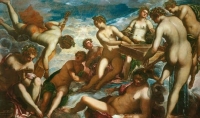 The ancient Greeks had alternative facts too – they were just more chill about it
Feb 25, 2020 12:43 pm UTC| Insights & Views
In an age of deepfakes and alternative facts, it can be tricky getting at the truth. But persuading others or even yourself what is true is not a challenge unique to the modern era. Even the ancient Greeks had to...