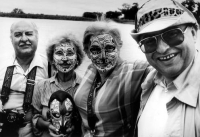 Where are the in-depth documentaries calling to account the institutions that are failing us?
Feb 10, 2019 10:46 am UTC| Insights & Views Entertainment
There is no shortage of documentary makers out there experienced and emerging who are ready and willing to bring Australian stories to worldwide audiences. But the ever shrinking pool of funding on which they can draw...