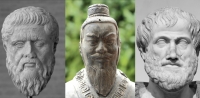 Why the US doesn't understand Chinese thought – and must
Jul 20, 2017 17:11 pm UTC| Insights & Views
The need for the U.S. to understand China is obvious. The Chinese economy is on track to become the largest in the world by 2030, Chinese leadership may be the key to resolving the nuclear crisis with North Korea and China...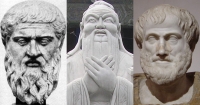 Chinese philosophy is missing from U.S. philosophy departments. Should we care?
May 19, 2016 07:01 am UTC| Insights & Views Life
Philosophy has been a favorite whipping boy in the culture wars since 399 B.C., when an Athenian jury sentenced Socrates to death. Nowadays, philosophers are no longer accused of corrupting the youth. Instead, a...