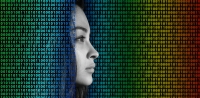 Tech companies collect our data every day, but even the biggest datasets can't solve social issues
Jun 07, 2019 15:57 pm UTC| Insights & Views Technology
At almost every point in our day, we interact with digital technologies which collect our data. From the moment our smart phones wake us up, to our watch tracking our morning run, every time we use public transport, every...
Nicaragua crisis: how democracy dies in the era of fake news
Aug 28, 2018 16:05 pm UTC| Insights & Views Politics
For decades, Central America was mostly sidelined as far as global news was concerned. That all looked set to change with the advent of digital media, which initially promised to put previously marginalised voices on the...