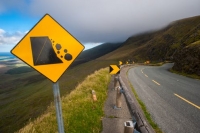 A global downturn looks likely, yet it's being totally ignored in the UK election
Dec 09, 2019 04:52 am UTC| Insights & Views Economy
For all the marked policy differences between the different parties in the UK election, they share a common blindspot. They all seem to assume that the UK is the sole determiner of its economic fate. There is nothing in...
We live in a populist age – but who are 'the people'?
Aug 13, 2018 14:34 pm UTC| Insights & Views
Populism is seemingly sweeping the globe, threatening the established status quo. Optimistically, it promises to bring about much needed change to what appears to be a corrupt political and economic order. More ominously,...