With a federal election looming, an appeal for politicians to stop buying us off
Sep 10, 2019 20:23 pm UTC| Insights & Views Politics
As Larry the Liquidator said in that not-so-classic film Other Peoples Money: I love money more than the things it can buy … but what I love more than money is other peoples money. With the federal...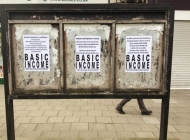 It was time to walk away from Ontario's flawed basic income project
Aug 13, 2018 14:05 pm UTC| Insights & Views Economy
Social and anti-poverty activists have greeted the dumping of Ontarios basic income pilot project with the usual lamentations. These critics of the new Conservative government argue the funds allocated to the project is a...