Brexit uncertainty has hurt UK economy – extending Article 50 could hurt it even more
Mar 01, 2019 14:09 pm UTC| Insights & Views Politics Economy
Three years on from its vote on EU membership and the UK still has little idea what its future relationship with the EU might turn out to be. Under pressure from europhile members of her cabinet, Theresa May has finally...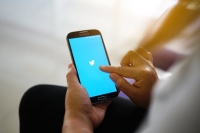 What moves markets more, Twitter or traditional news?
Dec 16, 2018 13:35 pm UTC| Insights & Views Technology Economy
Can a single tweet make a countrys currency depreciate by 16%? Apparently it did on August 10, when Donald Trump tweeted that US tariffs on Turkish steel and aluminium would rise sharply. Amid 36,100 retweets, and calls by...