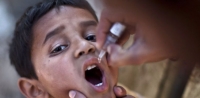 Aid not war – can foreign aid projects help improve national security?
Jul 14, 2017 13:09 pm UTC| Insights & Views Economy
The overseas aid budget is coming under attack, both in the UK and the USA. But that shortsighted view does not take into account how working together to help communities suffering under the shadow of terrorism can...