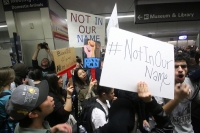 Immigration and crime: What does the research say?
Feb 02, 2017 04:25 am UTC| Insights & Views Law
Editors note: In his first week in office, President Donald Trump showed he intends to follow through on his immigration promises. A major focus of his campaign was on removing immigrants who, he said, were increasing...