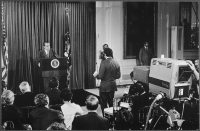 Richard Nixon's authoritarian loathing of the media lives on in Donald Trump
Feb 28, 2017 06:39 am UTC| Insights & Views Politics
When things go wrong for the president, his administration in crisis mode and his approval rating down to a weekly average of 41%, he turns to the press, anger in his eyes. He pleads, cajoles, or mocks. That could describe...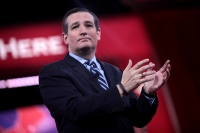 Ted Cruz, not Donald Trump, is the scariest candidate standing
Mar 22, 2016 16:32 pm UTC| Politics
The 2016 Republican primary is now essentially a two-man race. Donald Trump has tallied an astonishing 678 delegates, while Ted Cruz, the dogmatic, far-right Texas Republican, who apparently gets along with no one in his...