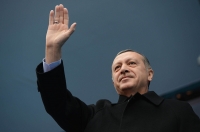 Turkey's currency turmoil and upcoming election – what you need to know
Jun 09, 2018 01:34 am UTC| Insights & Views Politics Economy
The Turkish lira has dropped more than 15% this year against the US dollar and the government is doing all it can to stem the flow. Turkeys central bank just raised the countrys main interest rate by 1.25 percentage points...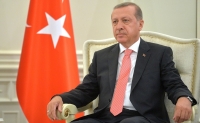 Istanbul airport attack may give Erdoğan impetus to snatch presidential powers
Jun 30, 2016 13:50 pm UTC| Insights & Views Politics
The deadly attack on Istanbuls Ataturk airport came at a really difficult time for Turkey which has been hit by similar attacks with increasing regularity over the past year. There have now been more than a dozen similar...