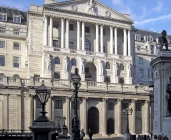 Is the Bank of England independent when it comes to Brexit?
Mar 10, 2016 23:17 pm UTC| Insights & Views Central Banks
The Bank of England has been attacked by Leave campaigners for articulating what they deem to be pro-government, pro-Remain views about Brexit, when it should supposedly be independent. Governor Mark Carneys comment that...