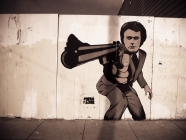 Independent Scotland might get away with a high deficit – if it's feeling lucky
Aug 27, 2016 12:53 pm UTC| Insights & Views
The predictable result of Scotlands expenditure and revenue data for 2015-16 is that its fiscal deficit is much worse than the UK as a whole. Why predictable? Well, the Scottish economy is much more dependent on the oil...
Brexit campaign is doomed – if bookmakers are right again
Apr 12, 2016 12:13 pm UTC| Insights & Views
As we edge closer to the EU referendum on June 23, the latest opinion polls put the Remain and Leave campaigns either neck and neck or at least close together. But the reputation of opinion polls has plummeted following...