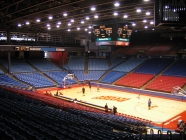 How much math do you need to win your March Madness pool?
Mar 16, 2016 14:23 pm UTC| Sports Science
Deciding which teams to pick in your NCAA basketball pool? Then youre faced with a classic decision problem and here, science can help. On one hand, you want to pick good teams, the favorites, because those teams seem...