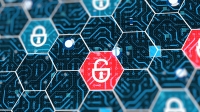 There are systems 'guarding' your data in cyberspace – but who is guarding the guards?
May 28, 2022 11:05 am UTC| Technology
We use internet-connected devices to access our bank accounts, keep our transport systems moving, communicate with our colleagues, listen to music, undertake commercially sensitive tasks and order pizza. Digital security...
What skills does a cybersecurity professional need?
Nov 24, 2018 17:57 pm UTC| Technology
Cyber crime is a threat to every organisation that operates internet-connected devices. Its highly profitable, highly disruptive, and hard to police due to the transnational nature of cyberspace. Incidences of cyber...