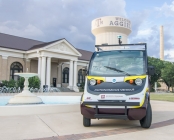 Are self-driving cars the future of mobility for disabled people?
Oct 08, 2017 10:14 am UTC| Insights & Views Technology
Self-driving cars could revolutionize how disabled people get around their communities and even travel far from home. People who cant see well or with physical or mental difficulties that prevent them from driving safely...