Time to make fast fashion a problem for its makers, not charities
Sep 02, 2019 23:20 pm UTC| Insights & Views Business
Returning our old clothes to big fashion chains - rather than taking them to charity stores - could make fast fashion companies pay for their waste and fuel vital recycling research. Even better if we all do it at...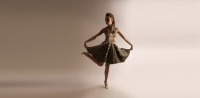 For a true war on waste, the fashion industry must spend more on research
Aug 16, 2017 12:50 pm UTC| Insights & Views Technology
The rise of fast fashion in Australia means 6000 kg of clothing is dumped in landfill every 10 minutes. The ABCs War On Waste visualised this statistic by piling a giant mound of clothing waste in the middle of the city....