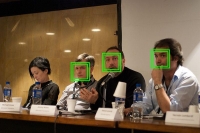 Class action against Facebook over facial recognition could pave the way for further lawsuits
Apr 20, 2018 06:02 am UTC| Insights & Views Technology Law
Facebooks privacy problems suffered a major setback in a US Federal Court this week. Judge James Donato of the Northern District federal court in San Francisco allowed a class action brought by Facebook users in Illinois...
In India, a legislative reform is needed to push corporate social responsibility
Jun 30, 2017 17:29 pm UTC| Insights & Views Law
The corporate social responsibility (CSR) movement began as a response to advocacy for corporations to play a role in ameliorating social problems due to their economic power and overarching presence in daily life. Now,...