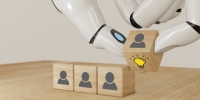 If machines can be inventors, could AI soon monopolise technology?
Aug 06, 2021 09:37 am UTC| Technology
What does it mean to be an inventor? In patent law, designed to protect the intellectual property of inventors, officials are used to thinking of inventors as humans, taking an inventive step a new way of doing...