Medium-scale farms are on the rise in Africa. Why this is good news
Dec 17, 2018 10:54 am UTC| Insights & Views Economy
Driven by population growth and growing land scarcity, most African farm households are witnessing the gradual sub-division of their land. Over time farms are getting smaller and smaller. Today, over 80% of farms in...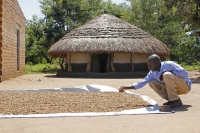 Why the US has a lot to gain from investing in Africa's agri-food systems
Feb 01, 2017 15:31 pm UTC| Insights & Views Economy
The USs incoming administration has an historic opportunity to extend Americas global leadership by promoting the economic transformations underway in Africa. An effective US strategy would be based on the fact that...