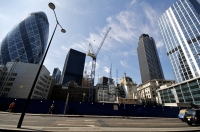 SMEs are a bedrock of the British economy – so why is it so hard to get northern enterprises funded?
Nov 18, 2020 03:49 am UTC| Economy
A wave of job cuts primarily hitting young people has seen unemployment levels increase to a record 4.8% in the UK. Through the pandemic, the British government has tried to establish support for jobs by creating and...