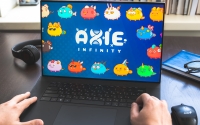 Axie Infinity: online games where people earn as they play are transforming gaming
Jul 24, 2021 05:12 am UTC| Technology
The ultimate point of playing video games has always been to have fun. Whether its Space Invaders or Sonic or Red Dead Redemption, you hit the start button and do your thing until game over and then you probably wipe the...
Video games can help stop kids feeling lonely while stuck at home
Mar 26, 2020 16:02 pm UTC| Insights & Views
Schools are out for who knows how long. This new reality provides a unique challenge for parents who have now become full-time educators alongside their work and household responsibilities. As a parent of two primary...