Music collectors seek out rare albums not available on streaming
Dec 10, 2019 05:11 am UTC| Insights & Views Entertainment
As of the third quarter of 2019, music streaming giant Spotify had 113 million paid subscribers worldwide but its still missing some famous albums that many listeners feel they cant live without. And in todays digital...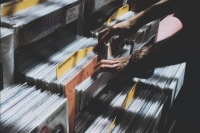 Gen Xers, millennials and even some Gen Zs choose vinyl & drive record sales up
Nov 04, 2019 11:32 am UTC| Insights & Views Life
Vinyl sales have been surging in the last few years, as CD sales stay flat and digital downloads decrease. In the United Kingdom, data from 2016 reveals that vinyl LP sales revenue surpassed that of digital downloads. And...