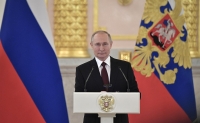 For Vladimir Putin and other autocrats, ruthlessly repressing the opposition is often a winning way to stay in power
Apr 23, 2021 11:31 am UTC| Politics
Alexei Navalny, Russias most important opposition leader, is emaciated, hospitalized and reportedly nearing death after developing a fever and cough in the remote penal colony where he is imprisoned. Navalny has also been...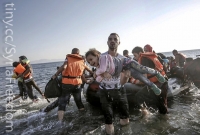 The worst humanitarian crisis of the 21st century: 5 questions on Syria answered
Mar 03, 2020 00:03 am UTC| Insights & Views
Remember former President Barack Obamas infamous red line speech in 2012? In that speech, the president made it clear that the U.S. would not stand for the use of chemical or biological weapons by President Bashar al-Assad...