India: decades of hostility against NGOs have worsened under Narendra Modi
May 02, 2019 17:00 pm UTC| Insights & Views Economy
NGO India has nearly 3.4m non-governmental organisations (NGOs), working in a variety of fields ranging from disaster relief to advocacy for marginalised and disadvantaged communities. They are a major part of civil...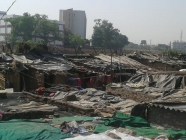 Indians promised benefits of 100 smart cities, but the poor are sidelined again
Dec 27, 2018 10:18 am UTC| Insights & Views Politics
Indias urban population is growing. More than 50% of the countrys population is forecast to be living in cities by 2030. This is a major challenge for government because the countrys cities lack the infrastructure...