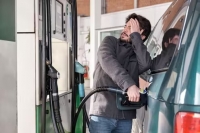 Is a major recession unavoidable? Three economists give their views
Jun 21, 2022 22:54 pm UTC| Economy
We are in a double bind right now. Prices are going through the roof but all the signs suggest that the economy is weakening. The answer to higher prices is normally to raise interest rates, but this also induces people...
What else could the UK government spend its £4.2 billion Brexit contingency fund on?
Dec 24, 2018 08:23 am UTC| Insights & Views Politics Economy
The cabinet has stepped up contingency plans for a no-deal Brexit, with departments across Whitehall charged with making this a priority. Although all indications are that there is no majority in parliament for leaving...