Several years ago, our company, Omilia, has started growing at a rapid rate. A number of big clients bought our technology – an omni-channel AI Virtual Assistant providing a seamless human-like conversational experience - and there were dozens of leads interested in testing it too. Suddenly, our in-house developers became overwhelmed with the demands for development of new features and support of the existing platform. Since it became harder and harder to quickly hire new developers with the necessary level of expertise and experience in Greece, the home country of our company, we started considering option to cover some of our needs with a nearshore team. This is how our journey to building a development center in Ukraine started.
I first thought that choosing an outsourcing destination would be the most difficult part of it. Still, it turned out to be one of the easiest. Ukraine has immediately alluded to us with its large pool of experts in various technologies, vibrant IT community, and close location. What is more, there is no time difference between Greece and Ukraine, which allowed us to contact the nearshore team in the regular hours.
Another important question was how to start working in Ukraine in a safe and reliable way. We had Ukrainians working in Omilia, but they lived in Greece for years and did not know much about running software development business in Ukraine. Eventually we decided to find an experienced software development company in Ukraine who would help us to establish a development center. Now, analyzing how many differences and nuances you may discover working in another country, we agreed that it was a wise decision not to start business in Ukraine all alone.
Although we managed to avoid multiple pitfalls thanks to our local partner, we still faced enough challenges and had to think of the best ways to overcome them. Here are the insights we have gained though our experience. Hope they will help you avoid the mistakes we did and maximize benefits from building a remote development center from the very beginning.
Insights from Our Experience
Share your company's culture and breed a team spirit.
We relatively quickly came to the agreement with a local partner and staffed an initial team. In about half a year we started realizing that many of our offshore employees did not see the whole picture behind what we did and became demotivated and discouraged in their work. Simply performing technical tasks, employees did not develop job engagement and did not demonstrate organizational citizenship behavior as we expected. There was obviously a need to make our offshore employees understand our culture and mission and feel like they are the part of a team.
Thus, we decided to make them more involved. We started organizing regular online meetings with the remote employees to teach our values, the company goals and strategy. We explained what other departments did and how their work affected each department. Giving tasks, project managers started explaining why the given technical task was important and how it contributed to the overall organizational goal. We also scheduled several visits of our mangers to Ukraine in order to meet our remote team personally and talk about Omilia and the product we were building together. Also, our partner engaged our team in team building events and carefully tracked job satisfaction of our employees pointing to the issues we might have overlooked. Soon, employees' sentiments towards their work began to change. As remote employees developed a team spirit and began to associate themselves with our company, our products, and our values, we noticed a positive impact on their performance as well as on the bottom line of the company.
So, here is my first lesson: if you would like a remote team to become loyal and ready to make extra effort for you, you need to make them feel as a part of your company constantly sharing your culture, values, plans, etc.
Select and develop soft skills just as accurately as technical skills.
Initially we provided clear job descriptions for skills we needed, and our partner did great job recruiting good talents to work on our project. We were thrilled to see a sharp increase in our performance characteristics. Nevertheless, our euphoria soon evaporated. Personal conflicts and phycological incompatibility have the same impact either when people work in one office or when they work on one project online. Poor listening and team skills made us say good bye to several experienced engineers who were not able to understand or accept our values.
Going further, we devoted much attention to soft skills of the applicants, their openness to cultural diversity and their readiness to work as part of another, remote team. At the same time, we started organizing regular exchanges giving our employees from Ukraine a chance to work in our office, and vice versa, welcome their Greek colleagues in Ukraine. Informal communication and experience of working in the same premises helped employees explain to each other peculiarities of their culture and discover unique personalities of their collogues.
Thus, the second lesson I learned was that consideration of soft skills is even more important when hiring a remote team than when hiring an office employee.
Recognize and address the concerns of your in-house team.
Many leaders and managers are trained to deal with change and understand it is natural for people to fear and oppose it. What they don't always understand is that starting outsourcing to another country is a great change not only for the management of the company, but also for its in-house employees. Being engrossed in choosing outsourcing cooperation models, making sense of regional legal requirements and thinking on how to engage remote employees, we failed to prevent the rising concerns of our own in-house team. Yep, this time the issue came from inside as we got serious pushback from our Greek team.
Will we eventually be replaced by the remote team? What benefits will we have for having to deal with people who do not understand our culture and our mission? Why not hire local people on our team? Why should we do more using English and communicating via Skype? - these are the questions and issues that needed to be addressed well before the actual cooperation with a remote team begins. We had to return to our in-house team and reassure it that they were valuable to us and would never be replaced as well as present the reasons for going nearshore and the benefits we all would gain. Only after long and painstaking work they became much more cooperative and loyal to our remote employees. Further, we trained our employees in working with remote colleagues, which had additional positive impact on performance of the team.
You need to make sure that your internal employees are ready to except new remote team, otherwise, your huge efforts may be ruined by your own employees. This was the third important lesson for us.
Choose your remote partner smart.
Can you imagine how many peculiarities running a company in a foreign country has? Legal and accounting rules, culture, political questions, specifics of labor market, knowing how to find, attract and retain engineers on overheated market, setting proper infrastructure, and many-many other items. Now, when we release all this, I can't believe how lucky we were. Actually, we were lucky twice – first time, when we decided to hire a local company and not build the remote office ourselves, and second time - when we chose the right partner who helped us to avoid many of the mistakes we could have done. We work with Agiliway, a relatively young company founded by guys who previously worked 20 years in the software outsourcing industry. Their experience, knowledge of local Ukrainian market, remote project management practices, and readiness to listen to our needs and align their behavior were very important for us.
Thus, my next conclusion is – you will never know how to run a software development team in Ukraine better than a Ukrainian company. Correspondently, it makes sense to invest into selecting a right partner rather than try to do everything yourselves. Our experience says that the importance of having a reliable partner when building a development center in a distant location cannot be exaggerated.
When making a choice, please consider how mature the management is, what their experience running distributed project is, what their staffing capabilities are, how flexible they are supporting various cooperation models, if they have in-house personal development programs for their employees. Also, it is important to make sure that they treat you as a long-term partner, not just a client, and thus proactively suggest opportunities to boost effectiveness, honestly point to mistakes, indemnify against any legal or accounting issues, truly care for the development and retention of your team.
Now, having an effective development center in Ukraine, we like looking back and analyzing the challenges we have managed to overcome. Are such challenges inevitable? Yes, probably. But knowing our experience and experience of other companies building development centers in remote locations, you can be prepared to prevent them or at least minimize the negative outcomes. Are the efforts worth it? Yes, for sure.
About the author: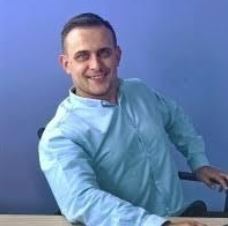 Maryan Kondratyuk, Head of Omilia CIS / General Director of Omilia Ukraine. Maryan is a seasoned technology expert. Starting as Business Development in CIS, Head of PMO, Business Operations in CIS & EMEA Maryan grew to a leading top position at Omilia - artificial intelligence company which has recently raised $20M for its automated voice-based customer care virtual assistant. Being Natural Language Understanding and Natural Language Processing Promoter Maryan is responsible for Omilia Business Development in CIS & EMEA region.
This article does not necessarily reflect the opinions of the editors or management of EconoTimes