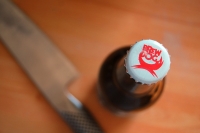 Punked? How an upstart brewing company sold up and sold out
Apr 14, 2017 02:10 am UTC| Insights & Views Business
Want to be a multi-millionaire? Well then, start a rebel business, generate brand controversy and then sell it to the capitalists you appeared to despise. Thats one way to do it. Scottish multinational brewery,...
Can quotas make gender equality happen in politics? Lessons from business
Sep 27, 2016 17:15 pm UTC| Insights & Views Business
The number of women MPs in the British parliament is the highest its ever been. There are 191 women among the 650 MPs, up a third from the 2010 election. This has to be good news, especially for the many critics of...