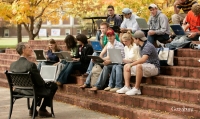 What is the secret to success?
Oct 27, 2016 05:25 am UTC| Life
At hundreds of colleges and universities across the country, thousands of students are in the midst of the fall semester, trying to manage the academic tasks of studying, exams, papers and lectures. A lot is riding on...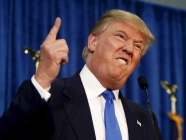 Is it too late for Trump and Clinton to become more likable?
Apr 14, 2016 06:50 am UTC| Insights & Views Politics
According to the old adage, one never gets a second chance to make a first impression. Might that hold true for the presidential candidates? There would seem to be plenty of opportunities between now and Election Day ...