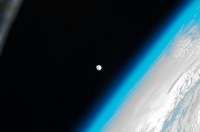 President Trump could kill the Paris Agreement - but climate action will survive
Nov 11, 2016 02:50 am UTC| Insights & Views Nature Politics
November 9 will likely become the day that the Paris Agreement died, but not when the goal of limiting warming to 2℃ slipped out of reach. President Donald Trump can, and likely will, drop out of the Paris climate...

Want to know if the Paris climate deal is working? University divestment is the litmus test
May 20, 2016 05:44 am UTC| Insights & Views Nature Business
The Paris climate agreement has been praised for sending a strong signal to the world that we are now serious about cutting greenhouse emissions. Yet despite the diplomatic acclaim, the Paris deal doesnt offer much in...