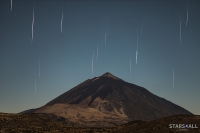 Look up! Your guide to some of the best meteor showers for 2017
Jan 02, 2017 11:23 am UTC| Science
After a disappointing 2016, when most of the annual major meteor showers were washed out by moonlight, 2017 looks far more promising. Of the big three, the Quadrantids in January and Geminids in December are both...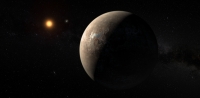 Say hello to the Earth's nearest exoplanet neighbour: Proxima Centauri b
Aug 27, 2016 12:51 pm UTC| Science
After years of searching, an international team of astronomers says theyve found definitive evidence of a planet orbiting Proxima Centauri, the closest star to the sun. The details are published in Nature today, and this...