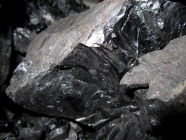 We could use old coal mines to decarbonise heat – here's how
Nov 27, 2017 14:48 pm UTC| Insights & Views
Fossil fuels currently dominate the production of electricity and heat. Although renewable energy accounts for around a quarter of electricity produced in the UK, the production of central heating is dominated by natural...
Helium is vital for medicine -- just as well we discovered more of this rare element
Jul 01, 2016 12:10 pm UTC| Science Health
Helium is in short supply and its more than just the sellers of party balloons who should worry. This rare element is critical to medicine where ultra-low-temperature liquid helium is used to cool the superconducting...