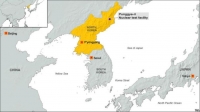 To curb North Korea's nuclear program, follow the money
Sep 21, 2016 06:29 am UTC| Insights & Views
North Koreas fifth nuclear test on September 9 sparked a new round of questions about how to contain this rapidly growing threat. Like clockwork, the United States and its northeast Asian allies are already preparing...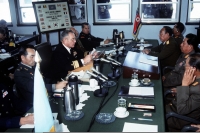 What is the right response to North Korea's fourth nuclear test?
Jan 12, 2016 11:35 am UTC| Insights & Views
The emerging consensus among technical experts is that North Korea did not conduct a successful hydrogen bomb test last week. The seismic activity that international monitoring stations detected on Jan. 5 was too small to...