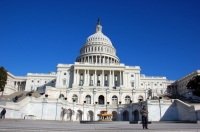 The 'legitimation' crisis in the US: Why have Americans lost trust in government?
Oct 21, 2016 18:20 pm UTC| Insights & Views Politics
Elections normally decide who is to govern. This upcoming election is about the very legitimacy of the system. At the final presidential debate, Republican candidate Donald Trump made the remarkable statement that he...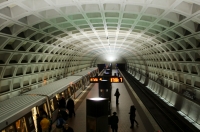 Why is the U.S. unwilling to pay for good public transportation?
Apr 01, 2016 16:00 pm UTC| Insights & Views
Officials in Washington, D.C. said this week they may have to shut down portions of the Metro subway system for months because its piecemeal approach to maintenance is no longer sufficient. The disclosure follows a...