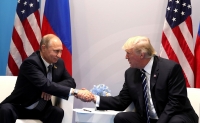 As Putin-Trump summit nears, 3 charts explain how Russians see the US
Jul 14, 2018 10:37 am UTC| Insights & Views
Donald Trump sits down with Russian President Vladimir Putin on July 16 in Helsinki for their first one-on-one summit. In anticipation of this event, Russian pollster VCIOM asked the Russian public this week about how...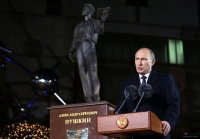 Why Russians support Putin's foreign policy
Sep 07, 2016 11:05 am UTC| Insights & Views Politics
Tensions are again mounting between Russia and Ukraine. Dubiously claiming provocation, Russia has stationed 40,000 troops on the Ukrainian border. Russian President Vladimir Putin has warned of a full-scale...