Explainer: the financialisation of housing and what can be done about it
Mar 23, 2017 06:18 am UTC| Insights & Views Economy Real Estate
A recent United Nations report on the right to adequate housing identifies the financialisation of housing as an issue of global importance. It defines the financialisation of housing as: … structural changes...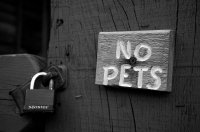 As pet owners suffer rental insecurity, perhaps landlords should think again
Aug 16, 2016 15:49 pm UTC| Life
Pet owners grapple with rental insecurity, new research shows. Despite the popularity of pet ownership across countries such as Australia (where 63% of households include a pet), the United States (62%) and United Kingdom...